At Mirai we are committed to deliver high quality software for our clients. We build customized and fully integrated end-to-end solutions covering all layers — from data acquisition to user interaction. We know what it means to work in challenging corporate IT environments and to meet regulatory demands. Our interdisciplinary team of experienced engineers and consultants covers the whole software development lifecycle: requirements engineering, design & architecture, development, testing, maintenance and support.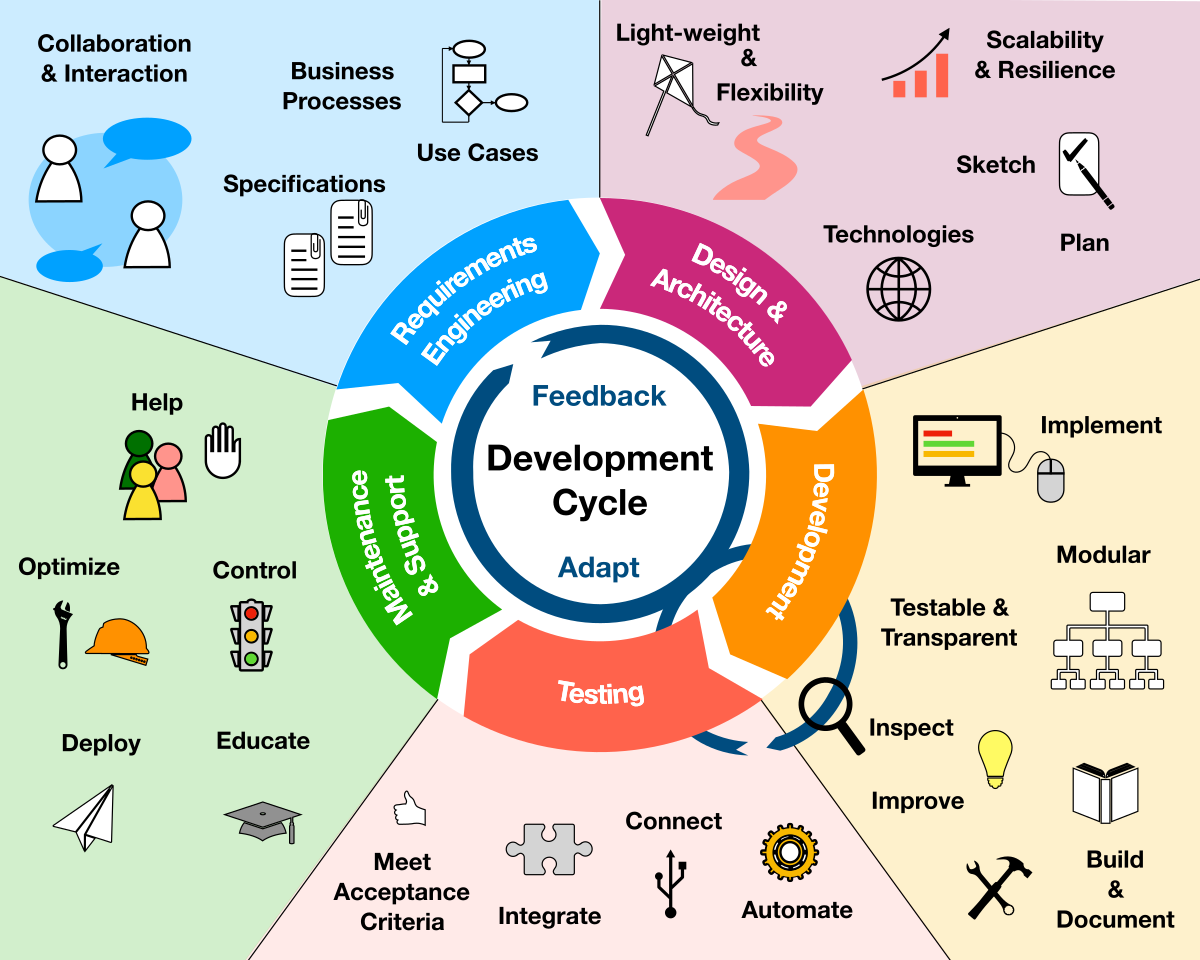 Mirai has a proven track record in designing and developing complex solutions following either waterfall, rapid application development (RAD) or agile (Scrum/Kanban) software development practices. Working in environments where business and regulatory requirements are not fully known in advance and can change rapidly, we have come to appreciate the process of building software incrementally — be that in terms of a series of prototypes, as in RAD, or in terms of actual product increments, as in Scrum.
Our certified Scrum masters are also available for engagements where you may already have a full team of developers together, but still need an experienced person who can structure and lead the process.