We spent a beautiful winter Saturday in Braunwald hiking on the fresh snow with snowshoes.
The professional guide led us through the forests and spectacular mountain views to the Ortstockhaus restaurant where we had lunch and some refreshments. The way back was even better. Going down on soft snow with snowshoes proved to be so much fun!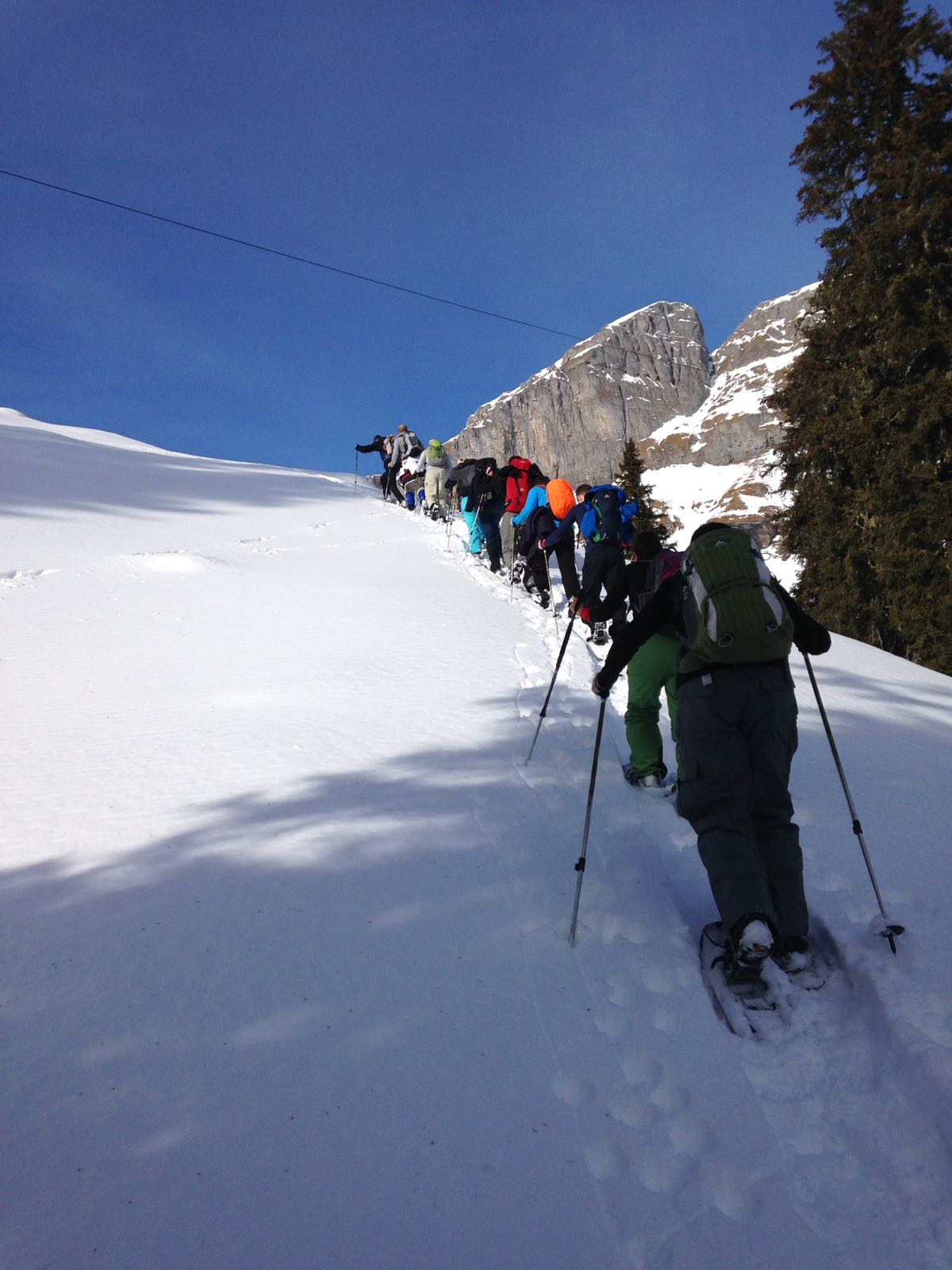 Finally we arrived at Pauli's place and could relax our sore muscles in the sauna. After the heavy day, the fondue dinner was also highly appreciated. We ended the day by all agreeing that we must come back to Braunwald for some summer activities!