On May 5th, Mirai took part in the SOLA relay run in Zurich.
With our team of Miranners participating for the 5th time, the event has become a tradition at Mirai. As usual, it was a great opportunity to get together with our Miralumni, who are always providing a great boost to the team results. The enthusiastic participation and excellent performance of new and old company friends was also particularly appreciated.
The nice weather gave us extra motivation, especially compared to last year. Indeed, despite some technical difficulties with Gustavo's hand-off, and thanks to Guido's and Roland's contribution, we could achieve our personal best time of 10:37:03. This allowed Miranners to hit the 662th rank over around 1000 teams, an amazing 100 places improvement compared to last years' 774th.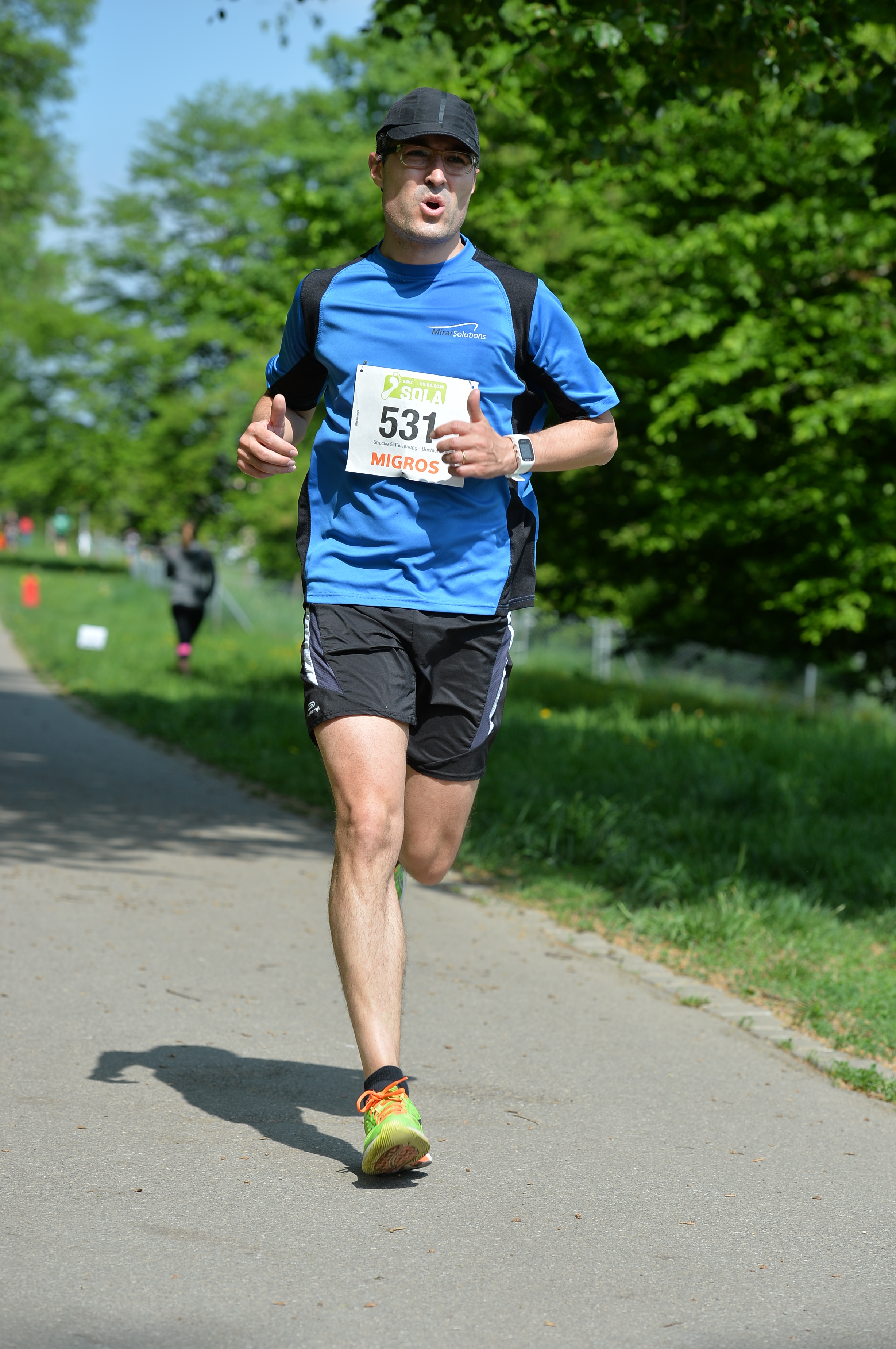 The pleasant BBQ-time at Francesca's place in the evening was a perfect way to celebrate the great day.
We look forward to keeping the tradition, and possibly the results trend, in 2019!