IMPORTANT! Given the COVID-19 current situation in Switzerland, we felt obligated to limit our workshops series offer to solely online and so to give up on the workshops in person in Zurich .
As you can see on our Covid19 app, the number of newly infected by Coronavirus is increasing, raising quite some concerns on the feasibility and the appropriateness of organizing in-person events.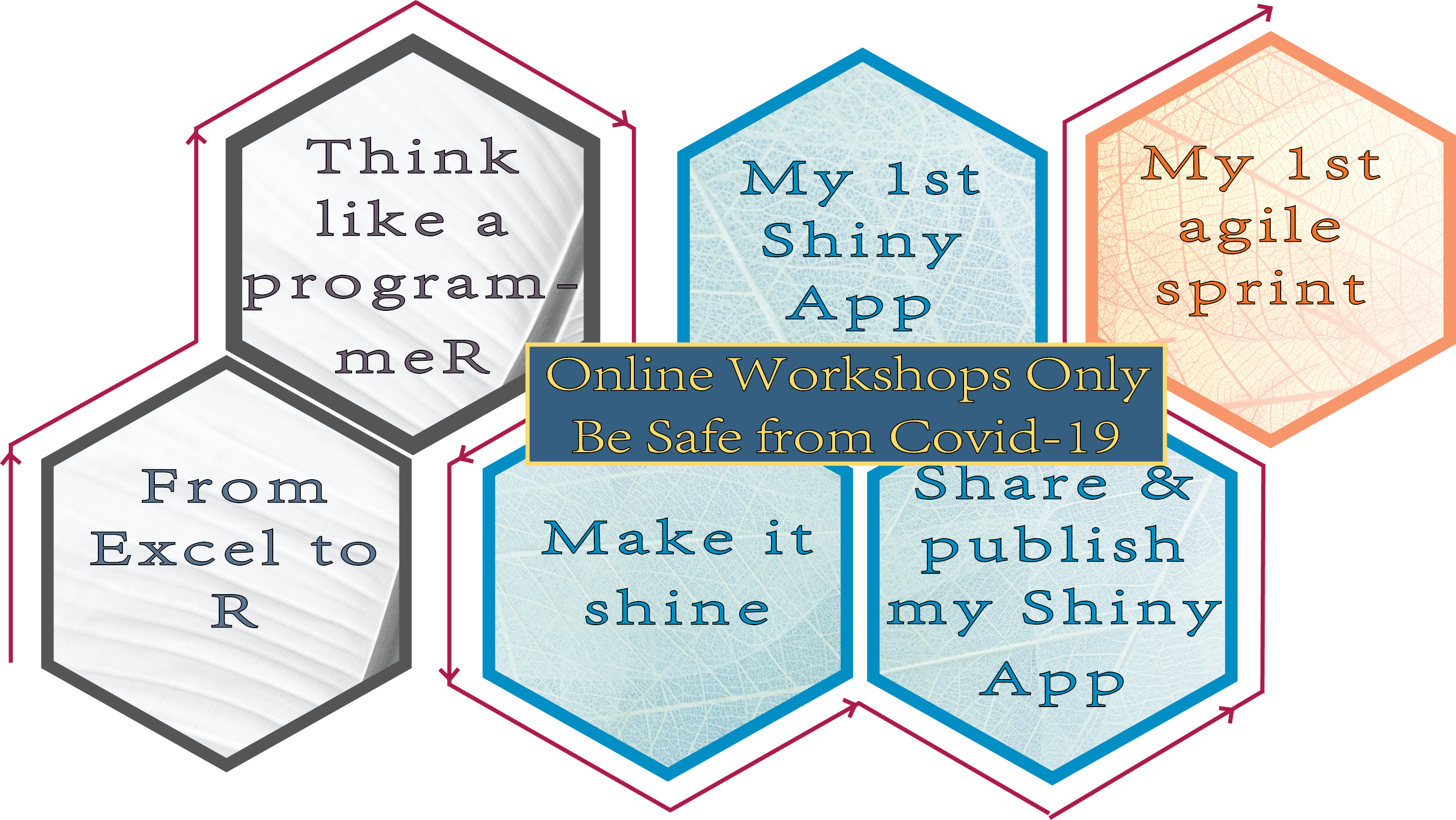 In the interest of everyone safety, we have preferred to move our upcoming series of new R workshops solely online. Mirai wishes you won't be too disappointed by such a change and that you will understand the causes of force majeure which lead us to such a decision.
We do hope to be able to come back to offer our workshops in person soon, and in the meantime we are focusing on providing our costumers with high quality materials and training in this virtual atmosphere.
Looking forward to e-meeting you at one of our Data Science workshops!