Many thanks to all who participated to make our first workshop series a success!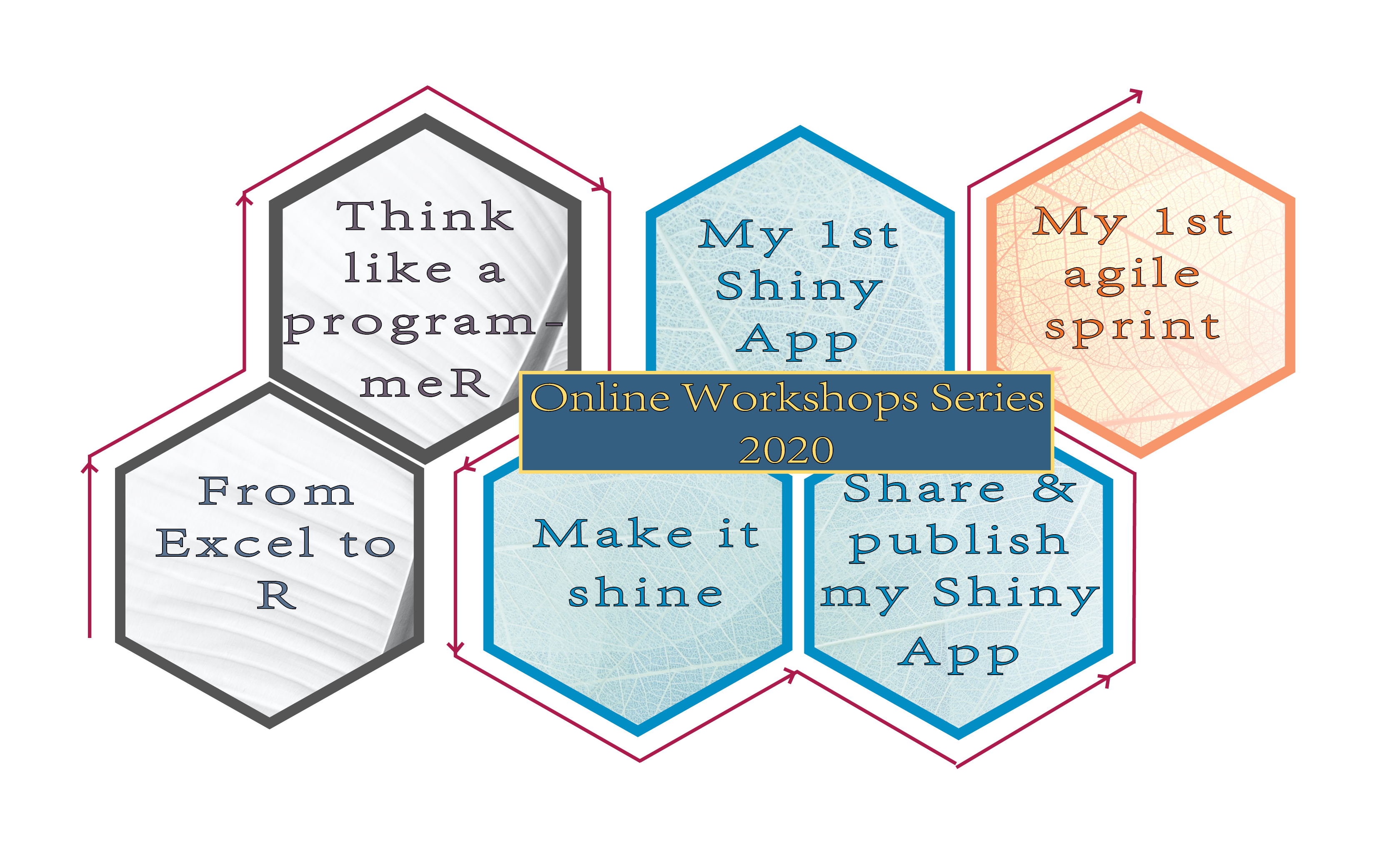 Through November-December we have been giving hands-on workshops on various topics around Data Science. We had great pleasure to welcome participants from different fields and countries all over the world. We shared our experience and helped people to create their first shiny app or to deploy it safely to a production environment. The attendees could take away some good practices, which for sure will improve their future development.
We love to coach people to develop their working skills and we love to promote R. But it's not only about us teaching you, each time we also learn a lot. We enjoyed giving this workshop series because we got an opportunity to exchange with you and so to discover new perspectives and insights in other sectors.
We are already working on designing our next workshop series.
As we are creating those workshops for you, we are very keen on knowing which topics or packages are currently raising your interest. Fill the feedback form and share with us what kind of workshops you would like to see next year.
Again thanks you all to have made it happened! Looking forward to welcome you in one of our brand new workshop!