Don't miss the chance to attend our workshop at the early-bird price: only until 27/10/2021.
The 'Becoming an R developer' workshop will take place on November 3rd at 14 - 17 CET.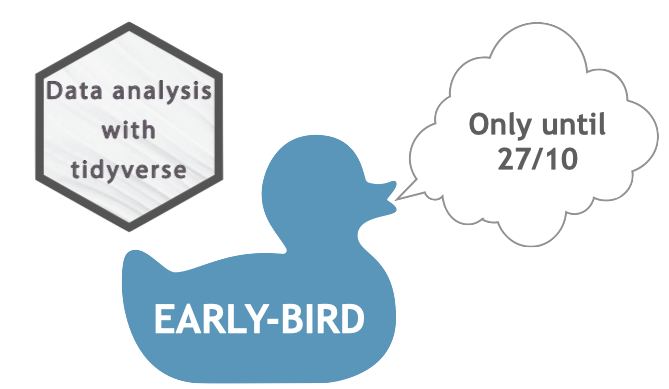 In this workshop we will learn how to integrate best practices like modularization (functions and packages), documentation, and (unit) testing, in your daily work.
The final chapter of our "Introduction to R" learning path, can also be booked as a standalone workshop.
Register now directly on our website, and profit from the early-bird price!