Don't miss the chance to attend our workshop at the early-bird price: only until 24/11/2021.
The 3-hours hands-on workshop 'Bring a Shiny App to Production' will take place on December 1st at 14 - 17 CET.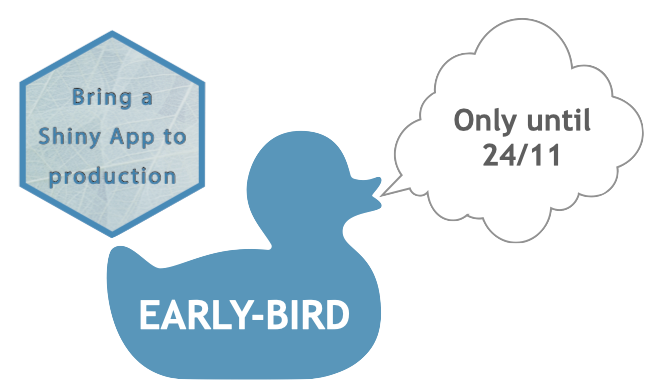 The final chapter of our "Shiny" learning path is designed to guide you in adopting the best practices for a controlled, collaborative and automated deployment to production. While using a siny application as the product to bring to production, this workshop will discuss generic DevOps concepts you will benefit from whenever developing productive code.
Don't miss the chance to benefit from the early-bird price and register now directly on our website.