Safe, agile & automated deployment
Do you want to learn the best way to bring a Shiny app safely to production? And do you intend facilitating collaboration and maintaining high quality standards through (automated) testing and automated processes?
Discover how Shiny can be used in a professional enterprise environment!
Basic knowledge of R & Shiny.
GitHub account, create one if you do not have it yet.

What will you do?
Use best development practices, such as version control, modularization, package structure and testing
Control dependencies with renv
Automate continuous integration and deployment with GitHub Actions
Create branches, including branch protection
Apply GitFlow in a collaborative setup
Perform a release to production
Do you need support to bring your own Shiny app to production?
Do you want your team to collaborate on the same app safely?
Do not wait anymore and request a quote for your company:
Request a quote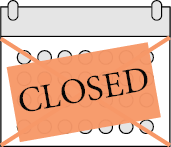 21/09/2022 15 - 18:30 CEST
Registration has ended.
2nd attendee 30 CHF discount
Recording available: yes
Show interest for a new date
The price of the workshop is specified in Swiss Francs (CHF). Check the corresponding amount in EUR or USD on e.g. x-rates.com.