Finally new dates! Take a visit to our upcoming workshops offer on the very exciting R Shiny topic!
After the success of our first workshop series end of last year, and the particular interest that has been shown on the shiny topic, we are excited to announce in March our new workshops series. What we, as well as our participants, love in Shiny, is that it allows R developers to make data insights and analytics available to the decision-makers, even if they have no experience working with R, and to build interactive web applications in a powerful way.
We have designed for you four stimulating workshops, covering multiple aspects of working R Shiny, from beginners to advanced development. We have organized them as an engaging path, from building a very first Shiny App, through making it shine and user friendly, then bringing it to the next level, more professional and robust and finally to releasing it to production.
In March 2021 you will have the opportunity to follow the full Shiny path or to pick the hands-on R-Shiny workshops of interest. The workshops fit very nicely a learning journey, that's why we encourage you to have a look at our smart DEALS. However each workshop can be easily taken in a isolated and independent way according to your experience and expectations.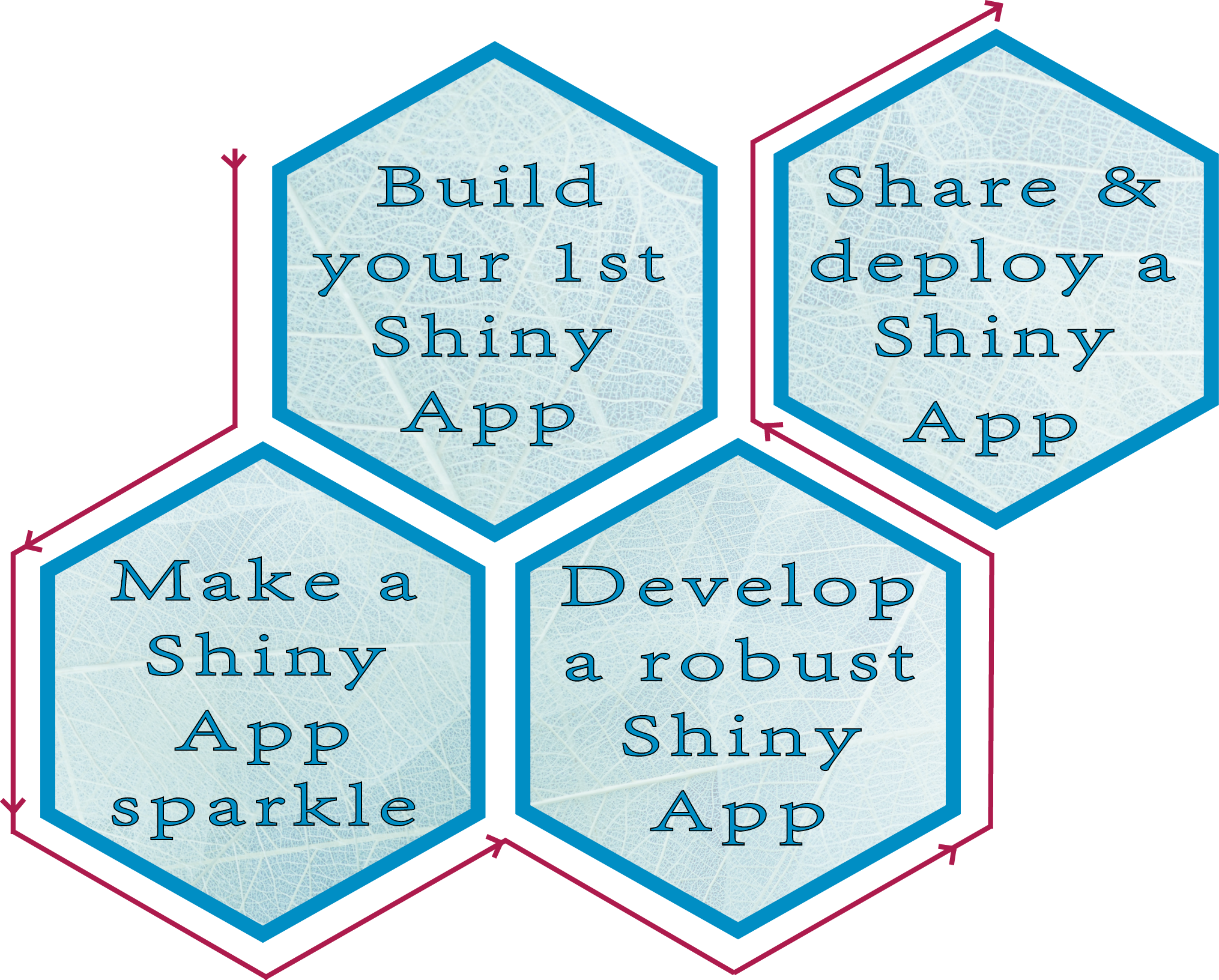 Download and share the PDF brochure which provides a comprehensive overview of the workshop offer.
Looking forward to meet you virtually! Register today!
All of our workshops can be customized and organized ad-hoc for your team. Request a quote here and we will tailor a workshop according to your specific needs.
None of those workshops is covering your interest? Share with us your feedback such that we can take your input into consideration for our next workshop series. Have a look at our training cards for some ideas on possible new workshops.