Don't miss the chance to attend our workshop at the early-bird price: only until 13/10/2021.
The "R basics - objects, functions and operations" workshop will take place on October 20th at 14 - 17 CEST.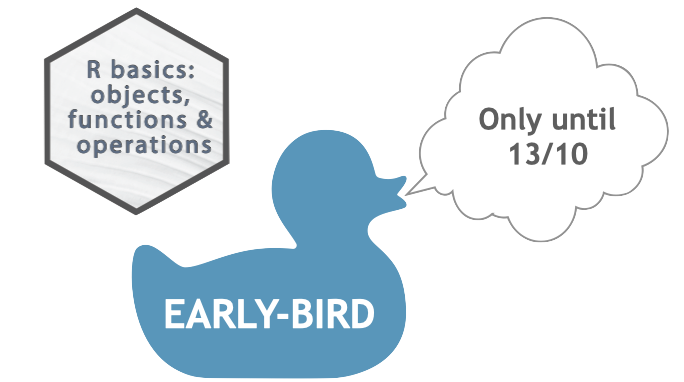 This workshop is designed to give you an overview of the basis of the syntax, common functions and basic operations, including how to get help and use packages available on CRAN and GitHub, even if you are a complete beginner.
It is also the first workshop of our "Introduction to R" learning path. Register to the series to benefit from a discounted price.
Register now directly on our website, and profit from the early-bird price!